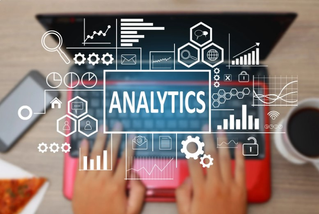 Please note that you will be re-directed to Skills Training & Enhancement Portal (STEP)* to sign up for SIRS courses using your SingPass.
Analytics is an extremely powerful tool in today's data-driven space to help businesses achieve growth and success by making informed decisions and strategies. Google has introduced* Google Analytics 4 (GA4) to replace its Universal Analytics, the familiar platform to millions of businesses using it to capture and analyse data. The upgrade to GA4 came with big promises of providing predictive insights, deeper integration with Google Ads, and cross device measurement capabilities.

Whether you are a performance growth marketer who wishes to leverage GA4 to drive optimal website and campaign performance, or someone who does not even know what Universal Analytics is now, you will walk away from this masterclass with insights, knowledge, and applicable skills in GA4, the latest and one of the most important digital and analytics tools. And if you aspire to be a GA4 specialist, be it as a career switcher or to up your game in your digital marketing role, this masterclass will also prepare you to take the Google Analytics Certification assessment.
*Source:https://blog.google/products/marketingplatform/analytics/prepare-for-future-with-google-analytics-4/
No intakes available
Please check back later.