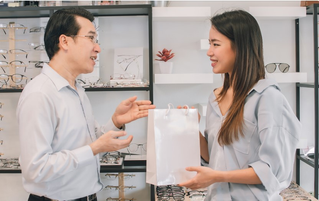 Please note that you will be re-directed to Skills Training & Enhancement Portal (STEP)* to sign up for SIRS courses using your SingPass.
As technology advances, savvier consumers demand for more curated shopping experiences as they touch on multiple channels during their purchasing journey, triggering a new trend in the retail landscape. Retailers now need to embrace 'New Retail' - an integration of offline and online platforms by leveraging data technology to provide a more well-rounded retail experience. With data driving the day-to-day operations and decision-makings, Retail/Operations/Area Managers need to analyse, strategise and execute omni-channel plans to drive sales and performance. Managers must also possess the ability to drive unique customer experience to stand out from the competition for sustainability and profitability.

Develop the skills you need to lead your staff effectively in today's Online Merge Offline world of retailing with our latest WSQ SDRO. Gain competitive edge and deliver greater experience-focused engagement to your customers to win more businesses.
Joining this programme will further develop managers with 21st century leadership and management skills to thrive in today's omni-channel world of retailing, and to strategise and direct customer-centric business excellence and drive service innovation in an organisation. You will learn how to evaluate current and emerging retail trends and leverage technology to drive your organisation's business strategies both offline and online in the ever-changing retail landscape.