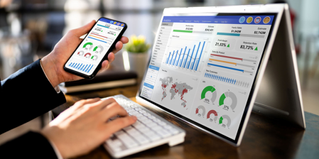 Please note that you will be re-directed to Skills Training & Enhancement Portal (STEP)* to sign up for SIRS courses using your SingPass.
In this digital world we live in, it is no longer a matter of whether a business should become digitised, it is a matter of when. It is a journey which aims at leveraging the power of digital technologies to automate processes and provide intelligence and actionable insights to enabling business outcome more quickly.

Learn the latest digital trends to start right. Discover why digital commerce is not digital marketing and how to apply specific knowledge and skills in developing intuitive online purchase for Click and Collect trend. Make sense of the infinite pathways in the digital space. Experience hands-on exercise of creating a 5-stage results-focused digital business plan for e-Marketplace ecosystem.
No intakes available
Please check back later.