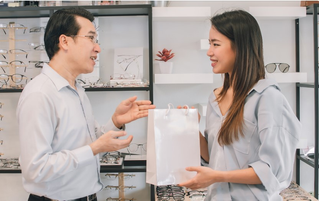 Please note that you will be re-directed to Skills Training & Enhancement Portal (STEP)* to sign up for SIRS courses using your SingPass.
The retail world is constantly evolving at an unprecedented pace. Preparing your business to tackle the changes ahead involves understanding the needs of your future customers through trend forecasting. SIRS collaborates with WGSN, the global authority on consumer and design trends, to provide trend analysis and product merchandising insights to help you curate relevant products and navigate the retail landscape.
This two-day masterclass offers customised modules to guide you in the effective development of product collections for retail and acquire practical skills and methodologies to capitalise and execute on market trends. You will gain a comprehensive understanding and implement effective processes from trend research to product creation at a commercial level and drive innovation and future strategy in your business by adding another dimension to creativity that people bring to their work. Start speaking the same trend language as your customers using macro trend forecasts to extract relevant takeaways from conceptual themes. You will also develop skills to translate global trends to local perspectives, apply brand and market filters to create a commercially viable product, and pick up the right trends at the right time.
No intakes available
Please check back later.