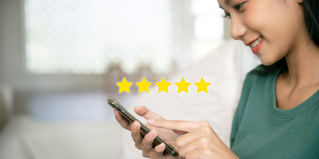 Please note that you will be re-directed to Skills Training & Enhancement Portal (STEP)* to sign up for SIRS courses using your SingPass.
It is undeniable that good customer experience increases the likelihood of repeat business and retain loyal customers. Customers in today's digital world are exposed to multiple communication platforms, enabling them to obtain and share information easily. Being more well-informed, customers are having more control and have become more demanding in their expectations. To stay ahead in the competition, it is imperative for businesses to always deliver new experiences to surprise and delight their customers through a continuous effort in ideation and innovation of providing the ideal experience.
Like their customers, retail businesses can also leverage on digital technology to gain access to information easily. Such data provides insights into their customer journey, to help them analyse gaps and identify opportunities to create an excellent customer experience.
No intakes available
Please check back later.