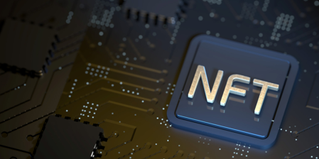 Please note that you will be re-directed to Skills Training & Enhancement Portal (STEP)* to sign up for SIRS courses using your SingPass.
Would you spend thousands of dollars for a link to a JPEG file? A blockchain entrepreneur paid $69 million for an NFT created by digital artist Beeple*. What started as a way to legitimise digital art has evolved as one of the hottest trends and a promising new marketplace for retailers. NFTs have disrupted the digital world and industries from art to gaming to investing, offering ample opportunities for art collectors, creators, and businesses to become a part of the digital revolution.
Join us in this workshop to uncover the mysteries of NFTs and gain the first mover advantage before it becomes a staple in the future of retail. Understand the value and possibilities brought about by the NFT technology and try your hands at buying NFTs, creating crypto wallets, and minting your first NFT on a popular marketplace through our step-by-step process. Who knows, your NFT may make you the next millionaire!
*Data source: https://www.cnbc.com/2021/03/30/vignesh-sundaresan-known-as-metakovan-on-paying-69-million-for-beeple-nft.html
No intakes available
Please check back later.