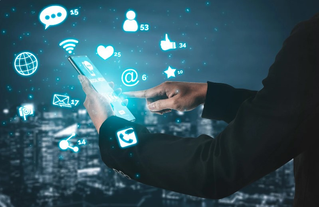 Please note that you will be re-directed to Skills Training & Enhancement Portal (STEP)* to sign up for SIRS courses using your SingPass.
As e-commerce and social media continue to grow and evolve rapidly, the lines between them are increasingly blurred, giving rise to Social Commerce, an exciting evolution in retail. With social commerce, businesses can create seamless omnichannel shopping experiences for consumers to purchase on social media, engage and communicate directly with customers, as well as reach out to their network.
In Southeast Asia, as many as 42%* of total shoppers use social media to make purchases one to two times a month, and 35%* use it to shop more than three times a month. Social commerce sales have grown exponentially in the last year, accelerated by the pandemic that drove more customers to shop from brands they have engaged with on social media platforms.
Want to find out how you too can ride the social commerce wave and grow your business? Join us to learn how you can leverage Shopline, Asia's biggest provider of omnichannel retail services for online, offline-to-online and cross-border commerce to reinvent your customer engagement and boost sales.
*Data source: https://techwireasia.com/2021/10/southeast-asia-sees-exhilarating-rise-in-social-commerce/
No intakes available
Please check back later.