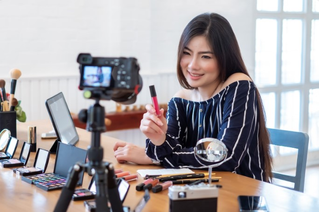 Please note that you will be re-directed to Skills Training & Enhancement Portal (STEP)* to sign up for SIRS courses using your SingPass.
From novelty to necessity, live streaming has become the game-changer in social media marketing. This trend is growing popularity in Singapore as social media channels like Facebook and Instagram integrated live video to their platforms, and businesses are acting fast in altering their marketing strategies accordingly to partake in this rising trend.

Inexpensive and incredibly easy to set up, live streaming has proven to be a highly effective way to boost sales. With the right set-up, content and scripting, it acts as a measurable and powerful tool to create a viral buzz for active engagement with viewers, build relationships and trust, grow and reach out to a huge audience base around the world, and to enhance brand awareness.
Join us in this hands-on workshop and learn to plan, organise and manage live stream on social media platforms. Pick up live hosting skills from a professional host and discover ways to enhance your live stream using various tools, equipment and software to help you level up your engagement with your customers!
No intakes available
Please check back later.