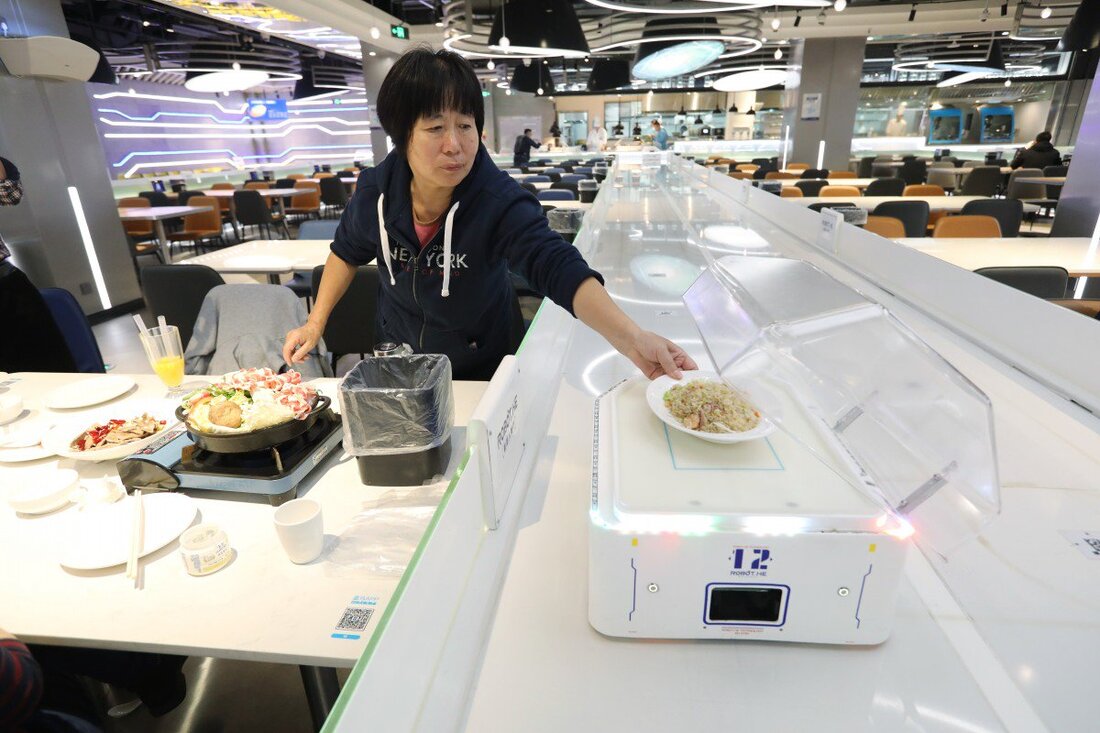 A diner at a Hema restaurant in Shanghai takes her dish after it is delivered by a robot. Photo: Simon Song, South China Morning Post
As Singapore's leading retail training institute, SIRS is constantly enhancing its training programmes to ensure that retailers are kept at the forefront of the rapidly evolving industry.
In addition to the range of digital transformation courses that are provided through its Digital Commerce efforts, since 2016, SIRS partnered major Chinese firms such as Alibaba, Dodoca, and Zhubajie, introducing a series of study tours to provide retailers with a firsthand, immersive learning experience.
Read how some of the business owners who have participated in SIRS' study tours have benefitted, and transformed their business strategies in the full article here.
Interested in learning how your business can keep up with the times? Find out about the different China study trips, and kickstart your journey with SIRS right here.